CORBA eTerraTimes for October 2010
If this email message is not displaying correctly, it will display properly for you on this web page.

In this issue...


The Fat Tire Fest is coming October 17th to Castaic Lake! View our video of activities at last year's
Fat Tire Fest!

Get this eNewsletter
as a PDF document!
A Message from CORBA's President
By Mark Langton
CORBA's Fat Tire Fest is fast approaching! On October 17, mountain bikers from all over Southern California will convene at Castaic Lake State Recreation Area (next to Castaic Lagoon) for a fun day of trail riding and all kinds of mountain biking activities for the entire family, including demo bikes from cutting edge manufacturers, skills classes, mountain bike product exhibitors, and free tune-ups and seminars by REI. And new this year is the urban cyclocross race. There will also be a huge raffle with bikes and equipment from manufacturers and local bike shops. See below for more details. All of this is to help raise awareness and funds for CORBA's ongoing programs which include trail advocacy, the free monthly Introduction to Mountain Biking Skills clinic, our Trail Crew, and Youth Adventures at-risk youth program and other youth-related activities such as Take a Kid Mountain Biking day (this weekend October 2 at Malibu Creek State Park in Calabasas; see the article below).
In preparation for the event there will be a trail work day on October 9 to do brush removal and repair work on several of the trails that will be used for the Fat Tire Fest's Poker Ride and fun rides. For details, visit our blog entry for this event. We hope you can help us out to make this another outstanding event!
Access to trails for mountain biking in the Santa Monica Mountains National Recreation Area and surrounding areas is not guaranteed. Please help CORBA maintain access to currently open trails and increase mountain biking opportunities on hundreds of miles of trails that are currently closed to mountain bikes.
Take a Kid Mountain Biking - October 2nd
On October 2nd, in conjunction with the IMBA Take a Kid Mountain Biking Day, CORBA will be having a fun ride at Malibu Creek State Park at 9:00 am. This will be a ride followed by a barbecue. All ages are welcome! If the kids are too young to ride, feel free to bring a bike trailer or trail-a-bike and tow them along. These can be your own kids, nieces, nephews, friends kids, neighbor kids... Kids must have their own bikes and helmets.
This year, Take a Kid Mountain Biking is sponsored by REI and we thank them for their contribution to our kids well-being!
For more details and registration, visit our Take a Kid Mountain Biking web page, or
Fifty-One parents and kids have signed up for the ride as of September 30, and there's still room for more. Don't miss out!
Fat Tire Fest News Flash! Demos! Prizes! XC and Night Rides! REI Classes
Castaic Lake on October 17th
The 23rd Annual Fat Tire Fest is coming Oct 17th to Castaic Lake State Recreation Area!
Exhibitors
Demo Bikes
Huge Raffle
Poker Ride
REI Classes and Beginner Poker Ride
Skills Clinic with guest Pro Allison Mann
Kids Fun Zone
Contests - Cynergy Hill Climb and Bike Limbo
Food from Stone Fire Grill
Bike Riding Contests
Kids Activities
Guided rides ( XC Advanced ride route, with guest Pro Allison Mann)
Skills Features Area
Light & Motion night ride demo
Cyclocross Races
Fun for the Whole Family!
Online FTF Registration is now open!
CORBA offers all day and night mountain bike fun for all ages and skill levels! A special pre-Fest event will be taking place in Castaic Sat. Oct 16 with the Light & Motion Night Ride Demo. There will be two rides 6:30 pm and 8 pm. Use our online registration to reserve your spot while there are still spaces left. You can also register for the Fat Tire Fest when you come to the Light & Motion night ride! Light & Motion will be exhibiting on Sun Oct 17 at the Fat Tire Fest. Come check out their awesome light systems!
Light & Motion Fat Tire Fest Special Discount! Light & Motion is offering a CORBA Fat Tire Fest Light System Special for registered participants of 10% off any of their lights.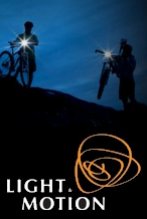 New! Urban Cyclocross Races! When you register for the Fat Tire Fest, included with the poker ride,
bike contests, chance to win bikes and great bike gear, lunch from Stone Fire Grill, and free five raffle tickets - you also get one cyclocross race! You can use your mountain bike to cyclocross race! No previous experience needed! All ages and skill levels welcome! Kids under six can race for free with an adult paid Fat Tire Fest registration. For all Urban Cyclocross information and race details go to: www.CORBAmtb.com/FTF and click on Events/Schedule in the nav bar.

New at the 2010 Fat Tire Fest! - REI will offer mini-classes & bike tune-ups at the REI exhibit.
Classes:
How to Adjust your Rear Derailleur
How to fix a Flat
Beginner Poker Ride
Geo-caching demo
Check the Fat Tire Fest Events / Schedule at: www.CORBAmtb.com/FTF for class times and event descriptions!

You can pre-register for the Fat Tire Fest at any of REI's 4 in-store CORBA events coming up:
Sat. Oct 2: 10 am - 2 pm Northridge REI store (www.rei.com/stores/39 )
Sun. Oct 3: 11 am - 2 pm Santa Monica REI store (www.rei.com/stores/107)
Sat. Oct 9: 10 am - 2 pm Santa Monica REI store
Sun. Oct 10: 10 am - 2 pm Northridge store
Win Prizes! Win a Chutta 910 Lumen light system donated by Radical-Lights and $75 gift certificates towards a Radical-Lights system in the giant Fat Tire Fest raffle! Register early by Oct 10 and get 10 extra raffle tickets!
Win! Hydration packs donated by The North Face and Camelbak!

New Exhibitors Marzocchi, Bike Magazine, Kali Protectives, Bicycle John's and Nema International! Rocky Mountain and Pivot Demo Bikes!
Marzocchi will be attending the the Fat Tire Fest and bringing the latest Rocky Mountain Bicycles for you to test ride! Specialized will have all their newest line of 2011 rigs for you to take out for a spin on the trails! Topanga Creek Bicycles will have Pivot Demo Bikes for you to try!

New! Advanced XC ride with Guest Pro Allison Mann and FTF ride leaders! This year the Fat Tire Fest is offering a long distance ride route for advanced riders. The ride will have two routes and ride leaders. One route will be approx. 20 miles and 2000' gain and the other route will be approx. 23 miles and 2700' gain. The rides leave promptly at 8:30 am from Registration/Poker Ride Station 1 in the main staging area. Ride time will be 2 1/2 hours.The route will include crossing the top of the Castaic Dam, some technical single track , soft sandy conditions, fire road, fun fast swoopy trails, plenty of climbing and road ride back to the park. Riders may pull their five poker cards at Station 1 before they depart or upon returning from the ride.
Register early by October 10 for the CORBA Fat Tire Fest and get 10 more raffle tickets!! For all event details and registration information go to: www.CORBAmtb.com/FTF! Come out and join in the fun and all day and night mountain bike action! All proceeds from the Fat Tire Fest fundraiser go towards supporting CORBA's programs and mountain bike trail advocacy in Los Angeles and the surrounding area. (818)206-8213 and ftf@corbamtb.com.
Special Fat Tire Fest Hotel Rate at Hilton Garden Inn! Come stay the night before the Fat Tire Fest and take advantage of the HIlton's special room rate including a full hot breakfast! The hotel is in Valencia thirteen minutes from the Fat Tire Fest venue.Come ride the Light & Motion Night Demo ride Sat Oct 16 and stay over night for the Fat Tire Fest Sun Oct 17 in Castaic! For all Fat Tire Fest hotel rate info go to our FTF Directions and FAQs web page.

New Donors! Beljum Brands is donating sample chamois butter to the Fat Tire Fest! Each participant will receive samples in the complimentary goody bag at the FTF Registration at the venue on Oct 17 along with lots of other goodies.

New Exhibitors! The Fat Tire Fest will be joined by new exhibitors the Mountain Bike Unit and California Recreation Foundation representing the Kernville Bike Park. To see all Bike Park information and details go to: www.kvbikepark.com. To read about what the Mountain Bike Unit is doing in assisting the parks service and trail users go to: www.mountainbikeunit.com.
IMBA will also be at the Fest! Find out about what's happening on the international mountain bike scene and what you can do to get involved!
---
October 9: Castaic Lake State Recreational Area (in preparation for the Fat Tire Festival)

Help us get ready for CORBA's annual Fat Tire Fest, which will take place on October 17th. On Saturday, October 9, 2010, we'll be doing brush removal and some minor trail repair on the trails that will be used for the CORBA Fat Tire Fest. For more details, visit our blog entry for this event.

October 16: Annual COSCA Trail Work Day and Lunch in Thousand Oaks

Join CORBA, SMMTC, COSCA and other volunteer groups to work on the Conejo Open Space trails. There will be a thank you lunch after the work. This is a great event with many volunteers. If you hike or ride the trails in Thousand Oaks, please come out and help maintain these trails! No prior experience is necessary; they'll provide the tools and instructions on how to use them. This annual Conejo Valley event draws a large crowd and as always helps to put some very sweet trails back into good shape. Be sure to stay afterwards for the free lunch and raffle.

This year we will be working to build a new trail to complete a loop between the Santa Rosa Trail above Wildwood Park and the Lower Santa Rosa Trail in the Santa Rosa Valley. This new trail will enable a great new loop from Wildwood Park.

Meet at the Conejo Community Center in Thousand Oaks (Botanical Garden Entrance off Gainsborough Road). Registration and board busses: 7:30-8:00 a.m. For more details, visit our calendar entry for this event.
---
Reminder: Sullivan Canyon Closed until November 12th
Read our blog entry to get the full story.
Ralphs Community Contribution Program Requires Reregistration
For those of us who have linked our Ralphs Club Card to support CORBA, Ralphs requires that we reregister on an annual basis, on or after September 1st each year, so that they continue to contribute to CORBA. Please register or reregister your Ralphs card now, it will only take 30 seconds! To learn more about this program, see these details.
New on the CORBA Website
---
For a list of upcoming recreational rides, please visit the CORBA Calendar.
CORBA's Recreational Rides calendar provides a full monthly schedule of mountain bike rides for all skill levels. Mountain bike rides are organized by CORBA member clubs and led by experienced and knowledgeable guides. Recreational rides are a fun and social way to experience a variety of trails in Los Angeles and Ventura counties, and beyond.
---
Free Mountain Biking Skills Clinic
Saturday October 2nd is the next skills clinic.
The CORBA free skills clinic is held on the first Saturday of every month at Malibu Creek State Park.
Mountain biking is a lot like tennis or skiing. Just a few minor adjustments in technique can make a huge difference in your control and proficiency. If you want to get better faster, you need to know the fundamentals of mountain biking technique. Whether you're just getting into mountain biking or have been riding for years, you'll learn some valuable tips from our Introduction to Mountain Biking skills class that is offered each month. Check out our Skills Clinic web page for all the information. After the clinic, see photos of your new skills on the CORBA web site that you can share with your family and friends!
---
Follow CORBA on Twitter and Facebook
We have set up accounts with Twitter and Facebook to help keep people informed of the latest developments in our trail advocacy, recreational rides and trailwork days. Follow us on Twitter at twitter.com/CORBAmtb and Facebook at facebook.com/CORBAMTB.
---
Join or Renew your membership

today on our membership web page.

Join Our Team! Do you have any ideas about mountain biking recreation in the L.A. region? Would you like to apply your skills and manage projects that contribute to the sport and lifestyle that you love? Is there an advocate in you? We are recruiting motivated individuals who work well with others. Send an email to info@corbamtb.com or come to a monthly Members Meeting to find out more about what we do and how you can help. Check the calendar for the next meeting.

Other simple ways to support CORBA

(Click on the links above to get more details!)
---
You are subscribed to the CORBA News e mail list. To unsubscribe, send an e mail to corbanews-unsubscribe@corbamtb.com
Please do not reply to this email as the corbanews mailbox is not monitored by people. To contact CORBA, email to info@corbamtb.com or visit our 'Contact Us' page for other addresses.