The Conejo Canyons and Western Plateau in Thousand Oaks have taken a real beating this winter, first by the Hill Fire that denuded the terrain, and then the heavy rain that resulted in ruts and washouts. We're going to get out there to restore these trails to their original glory!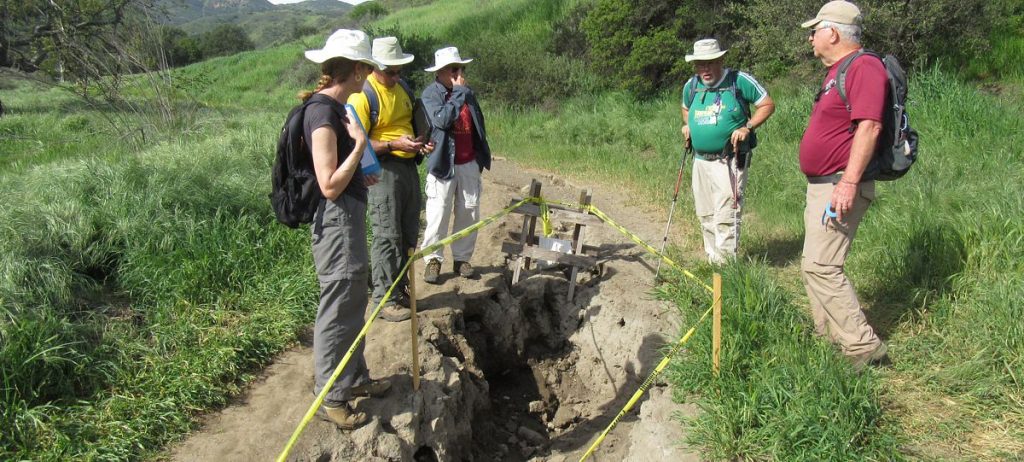 We use the Conejo Open Space trails regularly, so this is our chance to give back to the community while expanding our trail opportunities!
At noon, following the morning of trail-building, workers will be treated to a thank-you lunch while enjoying the camaraderie of fellow trail enthusiasts!
Wear protective clothing (long-legged pants, long-sleeved shirts, sunglasses), sturdy shoes, gloves, hat and sunscreen.
No experience necessary. Tools and instructions on how to use them safely and effectively will be provided. Must be 18+ years of age. As always when in the open spaces, be aware of poison oak, ticks & rattlesnakes. Everyone works at their own comfort level.
Follow instructions of park rangers and trail crew leaders at all times.
Directions: From the 101 Freeway in Newbury Park, exit at Rancho Conejo Blvd heading north. Drive 1.8 miles, almost to the end, then turn left onto Conejo Center Drive. Continue 0.3 miles then park in the dirt lot on the right or at the side of the road.
Map: Use this Google map to help you find your way http://bit.ly/UchB4u
Help us prepare for the number of volunteers who will be participating by registering on our Meetup event.