CORBA eNews for April 16, 2007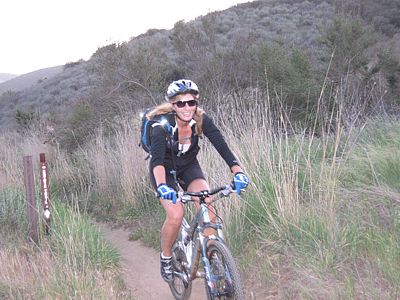 Sycamore Canyon in Pt Mugu State Park
Check out our upcoming Fun Rides:
http://sbmbc.com/newsletter.php?c=200704#upcoming
---
April 21 - State Trails Day in the Angeles National Forest. Come on out to Chantry Flats this Saturday from 8:15 to 2:00pm for some trail work, BBQ and ride. For details, click here: http://corbamtb.com/website/html-programs/programs-trailcrew.html
---
April 22 - Earth Day. This Sunday is Earth Day 2007! Do you appreciate our local wilderness parks and the trails that meander through them? While we always encourage riders pick up trail-side litter, this weekend is a great opportunity to tie a baggie to your hydration pack and clear out your local park on your ride.
---
April 27-29 - Santa Monica Mountains Trail Days at Point Mugu State Park.
Come on out and help build new trails and improve trails for all to enjoy! Camp-out for the weekend, participate for a day or as many hours as you want. No experience necessary. Great fun. Give back.
---
April 29 - 10th Annual Volvo City of Angels Fun Ride. Take an urban adventure and support the Childrens Hospital Los Angeles Bloodmobile Fund. For more information or to volunteer, click here: http://coafunride.com/index.html